How to switch energy supplier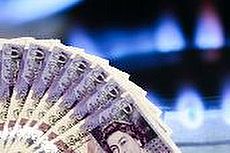 Despite the fluctuating price of oil, energy prices have been rising steadily over the past few years.
But a surprising number of us never make the decision to switch supplier or deal.
We are put off by horror stories about the complicated process, believe that we won't save substantial amounts by switching or simply feel that we are unable to understand the different tariffs on offer.
These problems are real, which begs the question:
Is it worth the hassle?
As you've probably already guessed, we think that it's very often worth the hassle of switching energy supplier.
Energy is energy and, unless you are particularly concerned about customer service or green energy (more on the latter here), there aren't really any pros and cons to weigh up: it all comes down to the price. And it's often too high.
According to Moneysavingexpert, the average London family who haven't switched before could save just under £500 a year by switching to the cheapest deal.
Choosing the right moment
However, the size of saving is dependent on a number of factors including when a household decides to switch.
For example, energy companies tend to follow each other so when it's reported in the news that one has lowered prices it's often worth waiting for the rest to fall in line before making a move.
Price fluctuations and different deals for different types of users do exist all the time, however.
In particular, 'price fix' deals have become increasingly popular over the past year or so. It's worth considering a price capped rate in markets in which prices are rising.
While often not as cheap as variable rates they also often offer very good value for money.
They take away the worry that wholesale prices will push quarterly rates up by more than is affordable.
The problem with capped rates is that they're offered within a contract: getting out of them usually means paying an exit fee, although it's usually possible to take it when moving house.
Those that are confident that they've got a good deal shouldn't be forced to switch by external circumstances.
Saving without switching
When waiting for the right moment, or even after switching, households can also make an effort to make the most of their energy.
Energy companies thrive on people not making the small changes which rapidly add up to increase their bills.
Don't let them. Here's how:
Get online billing - it's always cheaper to avoid paper statements.
Pay by direct debit - cuts the bill by around 10% just for signing up for automated payments. However, check that the amount is fair: find out more here.
Check the meter - even if the company says that the meter has been checked it's always worth looking at to avoid either a bill that's too large or ones that are too small and mean a massive payment at the end of the contract or annual period.
Check for discounts - check if your supplier has a cheaper online tariff and switch to that. Those who are over 60 or in financial hardship leading to fuel poverty may also be eligible for discounted energy plans.
Check for free energy help - visit Consumer Focus to find out if you're eligible for free energy help or assistance.
Use less energy - simple but effective. Better insulation, for example, saves households an average of £150 a year. Home insulation is often available for free for many people and there are plenty of ways to cut down on energy use with these efficiency tips here.
Plan types
A post-pay billed meter will always be cheaper than a pre-payment meter so if you can switch from pre-payment, do.
That piece of advice is pretty much the only rule of thumb, though. The energy companies available to a household will depend on location so the best thing to do is to use a gas and electricity price comparison site to consider the options.
Even having narrowed the field that far, however, there will still be a lot of options. Don't despair, though: these normally boil down to a few differences.
Dual fuel - getting both your gas and electricity from the same energy supplier - can be easier to manage than separate deals and fuel price comparison websites often offer a larger incentive for switching to these deals. However, they aren't always the cheapest option so don't rule out separate deals.
Green tariffs are, unfortunately, currently almost always more expensive than those that rely exclusively on fossil fuels.
How to switch
Compare first
Be sure to compare prices and deals before making a decision and don't switch after only talking to a cold caller.
Phone and doorstep cold calling for energy suppliers and even solar panel suppliers is becoming as ubiquitous as cold calling for double glazing and it's often an unscrupulous business.
Another option is joining a collective switching group like the Moneysavingexpert website Cheap Energy Club or The Big Switch, a group organised by Which?, the consumer group.
These groups negotiate for a cheaper energy price on behalf of a huge group and help by guiding their customers through the switching process.
Check current obligations
In general, only commercial supplies for business have a contracted notice period for switching.
If gas and electricity is supplied on a rolling month contract basis households need to give around 28 days notice if they're switching energy providers or 2 days notice if they're moving house.
Don't worry about being disconnected during a switchover. This is illegal unless the household is in severe arrears to the company and doesn't have a extenuating circumstance to prevent such action, such as severe financial troubles or ill health.
The switching process is usually very smooth and the new energy supplier will talk through it at the point of switching.
The one essential, though, is having the gas and electricity meters read, or read them yourself, on the day of the switch over.
This should eliminate any possible billing discrepancies.
In addition, check that you reclaim any money your energy provider owes you - this can happen even after you've left.
Look out for poor credit history
Energy suppliers can't refuse the custom of those with a poor credit history but they can offer a pre-payment meter instead of a bill which, as we've said, is always more expensive.
Those with a pre-payment meter can still look for a better deal, however, and then switch once they have rebuilt a credit history over a period of time.
We have a guide on what that means in practice, check it out here.
Note also that households which have been in debt to their current energy supplier for more than 28 days can be refused a switch by the new supplier.
If the debt is less than 28 days old, however, the owed money will be transferred to the new supplier.