How much broadband usage do I really need?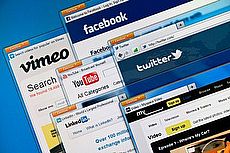 Broadband providers like to shout about 'unlimited usage'. But do you need it?
According to a poll of 2,000 internet users carried out by ComputerActive magazine at the end of 2010, almost nine out of ten households pay for more usage than they really need.
But how much do you really need?
Estimating usage
It's a tricky question, especially as our online diets become more varied.
The best approach we've found so far is categorising typical internet use and estimating from there.
| Browsing + email | Browsing + TV and radio catch up | Browsing + catch up + downloads | All of the above + gaming |
| --- | --- | --- | --- |
| 2GB/month* | 10-30GB/month* | 40-80GB/month* | 40GB-unlimited/month* |
* These are estimates. See below for more detail.
In the next section we look in more detail at what these categories mean and how we came up with the estimates.
However, note that there are other ways to track usage.
Applications to monitor usage, examples here, give a more accurate picture of how much bandwidth is being used on the connection.
It can also be worthwhile having a rough idea of how many MB and GB different activities will use. Here's a quick guide:
| | Web pages | Songs | VoIP | Films (download) |
| --- | --- | --- | --- | --- |
| 1GB | 10,500 pages | 200 | 10 minutes call time | 1 full length |
| 15GB | 157,000 pages | 3,070 | 2.5 hours call time | 20 full length |
However, as we noted above, this approach appears accurate while being imprecise. For example, we assume above that a song is five megabytes and a film is 700 megabytes but high quality files could easily be much larger and streaming rather than downloading will use much less.
That's why we think the best approach is to broadly estimate usage based on typical use rather than trying to do the maths. More on this approach below.
More information on our usage categories
Just browsing and email: at least 2GB/month
People who simply surf the net and check emails without major use of sites that utilise video or audio streams will be the best off, as the type of broadband deals suited to this activity are nearly always the cheapest.
'Browsing' encompasses many everyday web activities, ComputerActive's poll shows that most of us go online for shopping (62%), online banking (58%), social networking (57%) or for reading, entertainment or news (45%) all of which count as simple web browsing.
Sky's basic broadband, which is free with Sky TV, is a good example of a light use deal, it has a 2GB allowance.
Music and radio streaming: at least 10GB a month
ComputerActive's survey found that 85% of homes do not use the internet for downloading films or carrying out other high speed activities such as VoIP which, as we've seen, soak up GBs like a sponge.
But the rise of the likes of BBC's iPlayer, YouTube and Spotify has meant that we are more likely than ever to stream content online in addition to browsing and email.
The constant stream of data flowing between you and the central server means that it can be a very bandwidth hungry activity.
As we'll see, however, streaming audio is the less hungry of the two.
Online platforms such as Spotify, Last.fm and BBC radio generally stream at 256Kbps or 128Kbps at 'low quality'.
At that higher rate they should use up about 100MB for an hour. At the lower rate, 60MB for an hour.
There are 1024MB in a GB so you'd have to listen to music for over ten hours to use 1GB.
TV and film streaming: at least 20-40GB a month
Estimating the data used by TV and film streaming has become more complex as sites roll out updates to improve video quality.
BBC iPlayer, for example, uses HTTP adaptive bitrate technologies to stream in higher quality, up to HD, depending on the connection it detects.
On the BBC iPlayer site you can select 'low bandwidth' to save on usage but that's not always possible. For example, watch iPlayer through a TV and quality will often adjust automatically.
Here are some estimates, note how usage jumps sharply with HD:
| Speed | 0.5-1Mb | 1-3Mb (SD) | 3.2Mb+ (HD) |
| --- | --- | --- | --- |
| Usage per hour | 50-225MB | 450-500MB | 650MB-2GB |
It's a similar story at Netflix which also uses adaptive streaming.
Lovefilm currently only stream in standard definition and estimate that 500MB is about right for a 90 minute film through their Lovefilm Instant service.
Based on those estimates, a couple of hours of standard definition online TV a week roughly equates to 1GB so around 4GB of usage a month.
Taking everyday usage into account too, then, we think 20GB a month is the bare minimum for streaming.
For streaming more than that minimal amount and certainly for streaming in high quality users will need considerably more.
Streaming and speeds
A survey from Eclipse Internet found that 33% of respondents thought that continuously streaming video wouldn't affect their speeds.
That's not right, streaming will slow down overall performance and this is worth bearing in mind.
Downloading music and movies: at least 40GB a month
According to ComputerActive's poll just 15% of internet users download films and 31% download music.
If you're part of that minority and download lots from iTunes or Amazon then you'll typically need at least 40GB of usage a month.
This type of usage should be easier than most to estimate, however, as the file sizes are readily available as you download.
Downloading a HD quality film means using at least 4 if not 8-10GB so we think a 40GB limit is necessary even for households downloading a film a week.
Gaming and VoIP: at least 40GB a month
If a household regularly uses the Internet for gaming, VoIP or both they'll need a high usage allowance or an unlimited deal.
24 hours of call time from one VoIP phone to another roughly equals 2.4GB while video calling uses even more, about 30MB for every minute or 1.75GB an hour.
A four hour online gaming session usually uses around 120MB of data.
However, as with movies and music, high quality can be considerably more: we revealed in September 2011 that the OnLive gaming service can use up 2.25GB an hour.
And remember that free patches and updates for games can often run into hundreds of megabytes.
There are also other concerns for particularly heavy users.
For example, downloading very high amounts of data is often actively restricted by some ISPs within fair/acceptable use policies especially at peak times which are usually defined as between 6-10pm.
For more information, see our full provider by provider guide here.
Gamers should note that usage allowance is just one part of a good broadband for gaming deal: consistent and, ideally, prioritised connections are king. Unlimited alone doesn't cut it.
Read more on choosing a broadband package for gaming here.
Penalties for exceeding allowances
62% of broadband users are unaware of their broadband download allowance, according to Eclipse research.
Yet exceeding allowances doesn't appear to be a huge problem.
When, in March 2011, BT made one of their broadband deals unlimited they revealed that just 0.5% of their customers went over the 300GB monthly allowance.
Nevertheless knowing what you're in for if your usage turns out to be higher than you thought is a good idea.
If a major home broadband provider is not included below it's because all their deals offer unlimited usage.
Providers with cash penalties
| | |
| --- | --- |
| BT | Charge £5.30 for every 5GB users go over their allowance. They send out email warnings when users reach 80% of their limit, around 7GB for those with a 10GB allowance and 32GB for those with 40GB. |
| Plusnet | Charge £5 for every 5GB. You can set a maximum amount you're willing to spend on extra usage in your account settings. If you reach this limit your speed will be reduced to 256kb/s and all P2P, usenet and FTP traffic will be blocked until your next billing date. |
| John Lewis | Charge £5 for every 5GB. |
| Primus | Charge £2 for every 2GB. |
| Madasafish | Charge £2 for every 1GB, capped at a maximum monthly charge of £99.99 for usage, plus your subscription fee. |
| Eclipse | Charge £1.27 for each extra GB over the usage limit. You can choose to either be automatically billed for extra usage, or control costs by opting to have your speed restricted for the rest of the monthly billing period. |
| Zen | They send out an email when customers reach 50%, 75% and 90% of their usage allowance. When customers reach 100% they're redirected to a Zen webpage where they can buy additional 1GB to 50GB of extra usage for £1.49 for each GB. Unused purchased usage will be 'banked' by the MB if not used by the end of the month for future use. |
| Post Office | Customers that go over their deal with a 10GB limit will be charged 75p for every extra GB. |
Providers without cash penalties
Going for a provider without a cash penalty for extra use seems like a better bet.
However, as we'll see, providers can 'move up' those using excessively which can be much more expensive in the long term.
Sky Everyday Lite (2GB limit) is free with TV, for example, but the next option Unlimited is considerably more expensive, almost £10 a month or £120 a year.
| | |
| --- | --- |
| Sky | Go over the usage cap once and Sky send a warning email. If the allowance is exceeded more than once in any six month period Sky can upgrade your broadband deal (or charge you fair costs for the usage). Once upgraded, you can move back if you reduce your usage below the cap in any subsequent month. |