M&S credit cards earn £400m in vouchers: what's on offer?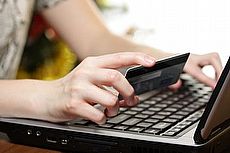 THIS year the M&S Credit Card turned ten years old: since launch, cardholders have earned a collective 40 billion in spending points, or £400m in M&S vouchers.
The card was launched in 2003 during a serious rethink of M&S customer loyalty: in 2000 the department store started accepting all credit cards, not just their own store card; without that big incentive to use the branded card, 1.4 million customers left.
Since then, the M&S credit card has continued to be one of the few deals laser focused on customer rewards but also offering general good value for cardholders.
Other big High Street stores tend to still offer poor value store cards, rather than credit cards (learn more about the difference here) and although House of Fraser, Debenhams, John Lewis and Amazon are operating on a similar model it's M&S that continue to top the Which? best buy reward credit card tables.
However, although introductory offers like long 0% periods give the M&S Credit Card the mass market appeal the store needs to keep the card strong, the rewards might only really benefit regular customers, compared with other card rewards.
For more on how much M&S shopping makes you a regular see down the page here or read on for more on the card's general terms.
For full details of the cost of the credit and how to apply see below.
0% Purchases: Specific product/s defined: M&S Credit Card
Promotional offers
New M&S Credit Cardholders currently get a 25 month introductory period on purchases and another 25 month introductory period on balance transfers made to the card, that is if they opt for the Shopping Plus introductory offer.
If they go for the Transfer Plus offer, they receive 0% on purchases only for six months, but 0% on balance transfers for a hefty 32 months.
During the first 25 months on the Shopping Plus offer no interest is charged on purchases made on the card, though cardholders still have to make the minimum payment every month and, at the end of the 0% period, any purchases balance left on the card will begin to accrue interest at the standard rate (more on how this works here).
'Purchases' in this case refers to almost anything paid for with the card, it doesn't have to be in an M&S branch.
However, note that, as with other credit cards, taking money out at an ATM, getting cash back on purchases at the till, buying foreign currency and any gambling, including buying lottery tickets, won't be counted as purchases.
All of the examples above will instead be counted as cash advance transactions, explained here, which means not only will they miss out on the 0% purchases offer they'll gain interest at a higher rate without the cushion of a standard interest free period (that is, as soon as the transaction is made they'll start accruing interest).
The M&S credit card's 25 or 32 month 0% on balance transfers promotion places them closer to the higher tier of the market, although some balance transfer periods with specialist cards can reach up to 43 months.
See our full guide to balance transfer on this page to find out more about these deals and note that transfer fees and a high rate of interest for transferred balances after the promotional period are likely to apply.
The M&S credit card's representative APR - 18.9% APR, at the time of writing - compares well with similar cards.
In fact, at the time of writing, comparable cards from NatWest, RBS and Halifax were advertising exactly the same representative rate while competitors like Tesco were offering representative APRs just a few percentage points higher.
Nevertheless, the standard interest rate is nothing to write home about and certainly those that want to carry a balance over a number of months would be better off borrowing elsewhere.
Reward points: just for M&S regulars?
M&S credit cards earn points on all purchases, 1 point for every £2 spent on the card, and double that, 1 point for every £1 spent, when the purchase is at M&S.
100 points earned can be turned into £1 in M&S reward vouchers. Here's how that might translate into monthly and annual earnings.
Spending/month
Month earnings
Annual earnings
£500
250 points
£2 in vouchers
3,000 points
£30 in vouchers
£1,000 (£500 at M&S)
750 points
£7.50 in vouchers
9,000 points
£90 in vouchers
That compares well to other shopping rewards cards, including the big supermarket cards but, as you can see, shopping at M&S very regularly makes a huge difference to earnings.
Shopping rewards cards from brands like American Express can offer points on M&S shopping as well as other large retailers which might actually earn more, although the M&S rate of return is very competitive.
Find out more about these cards in general in this rewards guide.
New cardholders can earn 500 bonus points the first time they use their card in the M&S food, clothing or home department, though there are some exclusions on purchases, you can see the conditions here (pdf).
As we write this article M&S have a sweet holiday promotion - every purchase is an entry into a prize draw to win one child a place in the Disneyland Paris parade - and promotions like this, as well as unadvertised rewards for cardholders, are fairly regular.
More rewards
M&S have a Premium Club available for £20 a month. Unfortunately, since April 2015 it has been closed to new members.
Still, existing Club members get triple points on all M&S spending as well as vouchers for the M&S cafe and elsewhere, but it's really only worthwhile for those that will make use of the worldwide annual travel insurance that's the club's main draw.
Travel insurance is a very competitive market and this may not be the best deal available, however.
Always check the terms of an insurance agreement before assuming that either you or a trip will be covered by the policy.
In addition, M&S are, as a rule, kind to their existing customers when it comes to related products: credit cardholders may be able to grab better rates on the company's personal loans, for example.
Marks and Spencer have also offered current accounts since July 2012.
Applicants must be...
This card is aimed squarely at those who shop regularly and often at M&S, or those looking for cheap short-term borrowing for new purchases.
To make an application, customers must be over 18 and cannot have held an M&S card within the previous 12 months.