How valuable are the Halifax reward current accounts?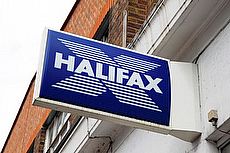 ©iStock.com/whitemay
IT'S SEVEN years since Halifax launched their Rewards current accounts, promising more easily understood offers and fees.
Since they appeared in December 2008, the current account market has moved on significantly.
Back then, most similar accounts charged an annual fee or required customers to hold other products, typically savings accounts, with the same bank.
That's no longer the case: the number of both packaged (fee-charging) and free premium current accounts has grown and, to differentiate themselves, banks have started offering different types of rewards.
Halifax's main reward - a flat £5 bonus paid monthly - is still one of the simplest current account rewards around.
The question now is whether simplicity is enough.
Before simplicity
The thing most people know about these accounts is that Halifax want their custom, and they're willing to pay us for it, in the form of a £100 cash incentive for new customers.
Let's be clear though: this bonus is for people who are willing to really move to Halifax, and make it their main bank account.
New customers must transfer two or more direct debits using the Halifax switching service and close their old account.
To get the rewards on offer, account holders also need to pay in at least £750 a month. That means that for most of us, it'll be the account our salary goes into.
Because of the commitments required, moving to the bank is not something to be done lightly. Potential switchers need to look further at whether the accounts will prove a good fit.
£5 a month versus interest
The big Halifax draw is a £5 cash reward paid into the account each month.
With the Reward account this is a nice bit of free money - £60 a year - simply for using the account as outlined above, with the proviso that we stay in credit.
It's also available with the Ultimate Reward account, but because of the £15 monthly fee it translates into a £5 discount - that is, the account fee is £10 rather than £15.
Again, getting this perk relies on using the account as described above - paying in at least £750 a month and paying out at least two direct debits every month.
Note the proviso that customers also need to stay in credit. Go overdrawn - even if it's only into the buffer - for just one day, and there'll be no £5 bonus for that month.
Note also that, for reasons we look at below, these accounts might not be the best option for those who need to use an overdraft in any case.
But assuming we meet the payments in - payments out - stay in credit criteria, how good is a £5 flat bonus a month when compared with the traditional small amount of interest?
Take, for example, the fairly standard 0.1% AER on current accounts. An account holder would need to have an average of £75,000 in the account over that month to earn £5.
But while 0.1% is fairly standard, some current accounts have become famous for offering far higher rates than that.
At the time of this update, for example, TSB's best account pays 5% AER on balances up to £2,000; Nationwide offers 5% AER on balances up to £2,500, but only for the first year.
In the case of the TSB account, a customer who maxed out that benefit - that is, earned interest on £2,000 a month - would earn £100 in interest over the year, or £80 once tax is taken into account. That's £7 a month.
An equally canny Nationwide customer, keeping an average of £2,500 a month in their account for the whole of that first year, would earn £127.90 - or £102.90 (£8.50 a month) after tax.
Admittedly, many of us might find it somewhat challenging to maintain an average balance of £2,000 or more in our current account, but for those of us who can, these accounts are far more rewarding than those from Halifax.
'Cash back' rewards
Other than the £5 monthly bonus, the only reward the two accounts have in common is cash back on debit card spending.
The downside of this cashback is that it's somewhat fussy and limited.
Take, for example, Santander's 123 current account and credit card, which automatically reward users with a percentage of their spend with eligible companies.
It's worth knowing which companies these are, but the cash back is applied automatically.
Instead, Halifax's cash back scheme relies on account holders spotting when retailers are offering money off, through their online banking, then activating those deals to get 5% to 15% cash back on purchases.
They're not the only financial provider to offer this kind of incentive, but it's more like a voucher rewards site than a cash back scheme.
At launch in August 2013, Halifax said that discounts would be available from the following retailers, among others:
| | | |
| --- | --- | --- |
| Argos | The Body Shop | Domino's Pizza |
| Glasses Direct | Hertz | Homebase |
| Marriott | Morrisons | New Look |
| Ocado | Pets at Home | Urban Outfitters |
At the time of this update, Halifax are advertising just "some of the retailers" who take part in the scheme: Argos, The Body Shop, Homebase, Morrisons and Rakuten.com.
They also advise that the offers customers will see will be matched to their debit card spending, meaning that not all participating retailers will show up in the list presented to users.
It's a nice extra but it's not as inclusive as a standard "cash back" scheme by any stretch of the imagination.
Ultimate rewards: what's on offer?
Most of Halifax's other rewards are only available with the Ultimate Reward current account.
People with this account are paying at least £10 a month, or £120 a year, for these features - which means that to be truly rewarding, they need to be worth at least that much, and maybe more.
So what perks do they include? Here's the current list:
Worldwide multi trip family travel insurance
Mobile phone insurance
AA breakdown cover, including home start
Home emergency cover
Card protection
The complication lies in the fact that only the individual account holder knows whether they actually need, or will benefit from, these insurance products.
Bought on its own, the AA cover would cost £110 - so anyone who thinks they might benefit from this would only need to get at least £10 of benefit from the other rewards to make the account pay for them.
However, it's likely that many Halifax Ultimate customers will already have some sort of cover of the sort on offer - that is, they're paying for something they already have, which isn't very rewarding at all.
For example, most people's home insurance will include cover for home emergencies like burst pipes or broken windows.
Similarly, card protection is generally a pretty unrewarding insurance product - and most card holders will find they already have protection as a result of the law and the Lending Code. We explain more here.
The worldwide multi trip travel insurance could be a good deal - but it's only for couples under 71, with children aged under 16, or under 23 if they're still in full time education. Children travelling without their adults aren't covered.
People who travel just once or twice a year, or who don't go any further than Europe, will probably find it's cheaper to shop around for cover.
And as with the cash back scheme, the mobile phone cover isn't automatic. Account holders have to register for it, and claims are subject to an excess of £100 for iPhone owners, and £30 for all other phones.
The details of the benefits on offer, and whether they're worth the fees, are a recurring problem when it comes to packaged accounts.
In fact, despite the fact that they've been with us for some time now, the number of complaints about packaged accounts is increasing dramatically; the Financial Services Ombudsman say they're getting around 1,000 a week.
Even if an individual customer finds the Ultimate Reward account rewarding or not, the long hard look they'll need to take to work that out certainly messes with Halifax's claim to offer simplicity.
Policy details are available on the Halifax site here [pdf].
More simplicity: overdrafts
That said, there's a jewel in Halifax's simplicity crown when compared to other banks: their overdrafts.
Halifax charge a flat fee per day, which they say makes it much simpler for customers to see how much they'll pay should they need to go into overdraft.
For an authorised overdraft, Halifax will charge:
| Amount in overdraft | Fee every day |
| --- | --- |
| Up to £1,999.99 | £1 |
| £2,000 - £2,999.99 | £2 |
| Over £3,000 | £3 |
Unauthorised overdrafts cost £5 every day, and £5 for every payment made while in overdraft.
These charges are indeed much simpler to understand then the percentage interest rates used by other banks, but they can work out to be more expensive.
Halifax don't guarantee that their customers will get an authorised overdraft; anyone who does, and who uses it, will lose their £5 monthly reward.
And while there's a £100 a month cap on fees for unplanned overdrafts, the £5 charge per payment made while in overdraft can land people with far bigger overdraft fees than they expect for one or two days in the red.
We look at Halifax's overdrafts in more detail in this guide.