American Express Platinum Cashback: what's on offer?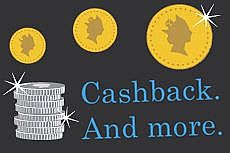 When this card was launched in September 2011, it offered the UK's highest cash back returns over the first 2 years.
Almost three years later, in Summer 2014, is the American Express Platinum credit card still one of the UK's best cash back deals?
We aim to find out in this review by taking a close look at this card in both it's annual fee and 'everyday' no annual fee iterations.
Read on to find out more about how the cash back works and how well it compares. For full details of the cost of the credit and how to apply see below.
American Express Platinum Cashback credit card (Go to provider

»

)

5% cashback for 3 months (up to £2500 spend)
1.25% cashback if you spend over £10,001
1% cashback if you spend £0 - £10,000

Representative example: When you spend £1,200 at a purchase rate of 22.9% p.a. (variable), with a £25 annual fee, your representative APR will be 28.2% APR (variable).
What's on offer?
Briefly, this credit card is currently offering:
5% cashback for 3 months (up to £100 or £125).
1.25% unlimited cash back on all purchases and double cashback - 2.5% - offer each year for a month (with annual fee).
From 0.5% up to 1.25% cash back, depending on spend (with the no annual fee Everyday card).
Purchase and refund protection insurances.
American Express services, including worldwide assistance.
Let's look at each of those in more detail.
Cash back earnings
This is the most important reward and it's the part that varies the most between these two deals. Here's how it works.
£25 annual fee card:
The deal with a £25 annual fee comes with a pleasingly simple 1.25% flat rate on all purchases with no limits to the amount that can be earned.
There are no minimum or maximum spending requirements, making the deal suitable for any level of monthly or annual credit card spend.
Note that as with most reward cards, cash back won't be awarded on balance transfers, cash advances, American Express traveller's cheques, foreign exchange, interest, fees and any purchase over the credit limit.
For staying put, these cardholders also get a yearly 'double cash back' bonus for a month on the anniversary of account opening if they've spent over £10,001 in the preceding 12 months.
It's a nice attempt at a generous offer for existing customers, but £10,000 a year equates to an average of £833.50 a month - which isn't everyone's typical monthly credit card spend.
This high spend requirement doesn't deflect on the decent flat rate though.
For an example of ongoing earnings, in the second year, spending (taking into account the bonus month and deducting the £25 annual fee):
| Monthly Spend | Annual Cash back | Less Annual Fee |
| --- | --- | --- |
| £1,000 | £150 | £125 |
| £850 | £127.50 | £102.50 |
| £500 | £75 | £50 |
Note that, this doesn't reflect the ability to earn up to £100 at the 5% rate for the first 3 months of account opening, which could increase those rewards considerably, see the next section for that.
'Everyday' card:
Avoiding an annual fee with the 'everyday' version of this card means losing a lot of the cash back earning power of the main card. Here's how it works:
Annual spend of £0 - £3,500: 0.5% cash back.
Annual spend of £3,501 - £7,500: 1% cash back.
Annual spend of £7,501+: 1.25% cash back.
Let's look at how that works out in terms of actual earnings.
| Monthly Spend | Annual Cashback |
| --- | --- |
| £1,000 | £150 (1.25%) |
| £850 | £127.50 (1.25%) |
| £500 | £60 (1%) |
| £250 | £15 (0.5%) |
As you can see, the tier doesn't really affect bigger spenders, they still get the top cash back rate.
In fact, they make slightly more than with the card above because they don't pay an annual fee.
Those that spend less also do better under the tiered scheme, compared to the other card, because even though the rate is lower they're not running the risk of having their earnings wiped out entirely by the fee.
Cash back bonuses
Both these American Express Platinum deals come with an introductory incentive.
It offers four times as much cashback - 5% - during the first 3 months.
As with most introductory offers, there's a maximum earning limit, as follows:
Annual fee card: £125 (so £2,500 spend in 3 months).
Everyday card: £100 (so £2,000 spend in 3 months).
In both cases, this is a competitive deal when the cards are compared against their closest rivals.
Purchase protection
The cash back offer is the American Express Platinum credit card's biggest selling point but there are definitely a few extras worth a look too.
A purchase protection policy covers items up to £2,500 bought with the card against theft or accidental damage for up to 90 days after purchase (some exclusions apply and note this is separate from section 75 protection).
The policy is worth a look, but according to American Express' site you'd be covered if your new coat was missing a button (always a typical moan) or if your new carpet is stained (again, no quibbles there).
American Express also offer a refund protection policy - which is a curious one, but will basically refund the cost of an eligible item up to £300 if the retailer refuses to within 90 days.
The policy has all the standard exclusions you'd expect regarding refunds and, of course, eligible refunds are a statutory right under the Sale of Goods Act 1979.
Find out more about how good these insurance products are here.
Services when travelling
American Express is well known for catering to frequent flyers and business travellers, so it's no surprise the American Express Platinum credit card comes as standard with additional services whilst abroad.
Global Assist offers a 24-hour helpline for emergencies anywhere in the world. The service claims to offer help with anything from replacement prescriptions to finding an English speaking doctor or hurrying urgent messages back home.
American Express will also be on call if customers ever lose their cards, and will hurry them an emergency replacement whilst also being on hand to help with hotel check-ins and emergency cash advances.
Conclusion
American Express remain hard to beat when it comes to offering a little bit extra on rewards and extended cardholder protection and services.
1.25% is still one of the UK's highest cash back rates, aside from cards that only offer cash back on certain types of spending, like bills.