Am I really owed Payment Protection Insurance (PPI)?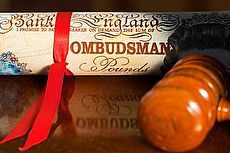 I've received a cold call from a company offering to make a PPI claim on my behalf. Are PPI claims firms that cold call me legitimate?
Whilst many cold calls regarding Payment Protection Insurance (PPI) reclaims are legitimate, sadly, there is a growing culture of scams in the industry.
With the average compensation payout in the region of £2,750 it may be tempting to accept an offer of a 'guaranteed' PPI payout but the truth is, even in legitimate cases, using a claims management firm rarely delivers the promised rewards either.
Successfully spotting a scam can save you being defrauded by hundreds of pounds but using a legitimate claims management firm can also end up being a costly process.
If you are considering making a PPI reclaim there are several things you need to be aware of.
Read on for the full story or click below to skip to:
The background
PPI is an insurance policy designed to protect borrowers in the event of accident, sickness, unemployment or death. See here for more on the background to PPI.
It is a useful and, sometimes, financially 'lifesaving' product if sold properly and appropriately. Unfortunately, PPI became the victim of unscrupulous mis-selling because of the high level of profit it generated.
As far back at the late Nineties consumer watchdogs voiced concerns about PPI but it wasn't until 2005 when the Financial Services Authority (FSA) initiated a formal investigation into selling practises that the extent of the mis-selling scandal was revealed.
Banks were forced to apologise and agreed to compensate customers who had been mis-sold PPI. Since then billions of pounds of compensation has been paid out and billions of pounds are still waiting to be reclaimed.
Scams: what you should be looking out for
PPI reclaim scams can be hard to spot, especially when taken off guard by a confident and, seemingly, well-informed fraudster.
PPI scammers target people who don't have the time or energy to devote to making a claim themselves. However, this doesn't necessarily point to vulnerable people, such as the very old or the very young.
In fact the individuals most likely to engage the services of a claims management firm belong to the 25-54 age-group; people typically very busy balancing their work and family lives. The offer of a quick and hassle-free payout is often too tempting to resist, especially for those who wouldn't have time to do it themselves otherwise.
Whatever age-group you belong to it is best to be sceptical when faced with any company offering to recover money for you.
Be even more cautious if they claim to have done the groundwork already and have the compensation just waiting to be paid out.
If it seems too good to be true - it usually is.
Whilst it is almost impossible to tell the scammers from the legitimate claims firms there certain differences to look out for if you are cold called by a company offering to win you compensation monies.
Request for upfront payment
First off, a legitimate PPI reclaims firm will never ask a client to make an upfront payment to process a claim or release funds.
Scammers defraud people by requesting an upfront payment, of anything between £100-£400, claiming the funds are needed to cover legal or administrative costs. Once the individual pays out they never hear from the company again. They have been scammed.
Scammers also have certain preferences when it comes to how they are paid. They want your money and they want it in the fastest, least traceable form possible.
Requests for instant payments, such as bank and money transfers, or hard-to-trace electronic payments, such as UKCASH and PaySafe, are all indicators of an attempt to request money anonymously.
Legitimate claims management companies, on the other hand, calculate their fees based on a percentage of the total compensation paid out and deduct it at the end of a claim.
Request to disclose personal information
Never disclose bank account or personal details over the telephone, the internet or in person. If you are in doubt ask the caller for a direct telephone number and call them back. This will help verify their identity and should help you identify if you are really talking to a legitimate company or a scammer.
Scammers are understandably reluctant to be contacted because it makes them traceable. A legitimate company, on the other hand, will be happy to comply with your request - after all they have nothing to hide.
Types of scam
Just like legitimate claims management firms PPI scammers rely on cold calling techniques to entice clients into making a claim.
For those on the lookout for a scam it's worth noting that a cold call is not just confined to contact made by telephone. Cold calling also includes unsolicited contact made by SMS, email, letter or in person (door to door).
According to Ofcom firms offering PPI reclaims made up the bulk of cold calls to UK households in May 2013 and figures released following a survey by Citizen's Advice (CA) in August 2013 revealed that two thirds of British adults had received an unwanted cold call about PPI in the last 12 months.
Scammers have taken full advantage of this cold calling culture to defraud people. Scams range from fraudsters impersonating official bodies, to tempting text messages, to door to door sales people.
Telephone scams
Fraudsters call impersonating representatives from government organisations, including the Ministry of Justice (MOJ), or claims handlers from 'legitimate' claims management companies.
They tell callers a guaranteed compensation payout is awaiting release pending an upfront payment to cover fees and, in some cases, will also request bank details. Once payment is made the company is never heard from again.
Recently, individuals have been contacted in this way by scammers claiming to be representatives of the Office of Fair Trading (OFT).
Official bodies, for example CA, the MOJ or the OFT, will never contact people to offer PPI reclaims and a legitimate claims management company cannot make a compensation claim on your behalf without your written consent.
SMS scams
Individuals will receive a text message flashing a compensation figure - usually in the thousands of pounds. By replying 'yes' to the message the claim is initiated.
It is illegal for companies to contact individuals in this way without the individual's consent. If you haven't previously opted-in to the company for text marketing then, chances are, the message is a scam.
Door to door scams
A fraudster from a bogus claims management company conducts door-to-door visits to assess if an individual is eligible to make a PPI reclaim. Individuals are later contacted to confirm eligibility and requested to make an upfront payment to complete their application.
Unlike telephone scammers doorstep scammers may have obtained written 'permission' to process a claim by approaching people in person. Alarm bells should ring when they request upfront payment to continue the claim.
Reporting a scam
If you think you may have fallen foul of a PPI scam don't panic.
Contact your local police station or get in touch with Action Fraud on 0300 123 2040 as soon as possible.
Action Fraud is a dedicated fraud and internet crime reporting centre run by the National Fraud Authority. They work in conjunction with UK law enforcement agencies to assist and protect the victims of fraud and internet crime.
When it's legitimate
Not every cold call concerning PPI reclaims will be a scam. Legitimate claims management companies are as likely to cold call potential clients as any other sales company.
They often use the same approach as the scammers, tempting potential customers with promises of large, guaranteed payouts in return for little effort.
However, just because a claims management company convinces you it is legitimate don't assume it will be straight up in its dealings with you.
Legitimate claims companies have come under fire from consumer watchdogs that question whether they are truly fair and honest in their dealings with customers. They accuse claims management companies of preying on customers with excessive charges and poor service; in reality making them no better than scammers.
Industry watchdogs, including Which? and the Financial Ombudsman Service, positively urge people against using claims management companies and CA warn of the dangers of responding to cold calls of any kind, legitimate or not.
Despite the warnings people are still using claims management companies to make PPI reclaims.
If you are thinking of using a claims management company it's best to go into it with your eyes wide open, aware of just what you might be in for.
Excessive charging
It can be satisfying to receive compensation for something not knowingly taken out or mis-sold but, be aware, if you use a claims management company you will pay for its services.
With the average pay out running to a few thousand pounds there is a question mark over how much a claims company should take as a fee.
The actual process of claiming costs nothing but the average fees charged by claims management companies range between 10%-40% of the compensation paid out (expect to pay VAT on top of that as well).
So what does that fee get you exactly?
Having scanned several PPI reclaim websites customers can expect features such as a 'high success rate', a 'dedicated claims handler', a claim made on a 'no win no fee' basis and even a 'specialist solicitor' should the claim get tricky.
However, as long as you are aware of the claims procedure, and in the words of the FOS, "there is no need to pay a third party to make a complaint."
Making a complaint is free of charge and straightforward with banks forced to abide by strict regulations and timescales in processing complaints. There is no need for a 'dedicated claims handler'.
If the bank refuses to pay out you don't need to engage a 'specialist solicitor' to fight your corner either. Pass the complaint to the FOS and they will pursue the claim on your behalf.
In 2012 the FOS upheld 88% of PPI complaints initially rejected by the banks in the claimant's favour. That's a pretty 'high success rate'.
If, as in rare cases, the FOS upholds the case in favour of the bank the whole process will have cost you nothing but your time. So why do claims management companies peddle their expertise on a 'no win no fee basis'?
You're just as likely to win PPI compensation by claiming on your own behalf as you would be using a claims management company. The big difference is this - if you win you get to keep 100% of your payout.
But if that isn't enough to convince you to drop the middleman read on to take a look at their track record for customer service.
Poor claims handling
Along with excessive charging, poor claims handling is the other serious charge levelled at claims management companies by industry watchdogs.
In some cases a reputation for poor service precedes them.
In 2012 the FOS received 5,500 complaints from customers who were cold called about a PPI reclaim who'd never even had a PPI policy.
One claims management company calculated its fees based on PPI premiums that were never made - in the event they had been paid - leaving claimants without a penny despite successful claims.
According to the Financial Services Compensation Scheme (FSCS) claims paperwork they receive is often so badly completed they resort to contacting the claimant to clarify the details.
Poor customer service has become such a concern that claims management companies were the subject of an investigation by the Ministry of Justice (MOJ) this year. Their findings emphasise the complaints outlined above and further damn the practises of claims companies.
MOJ detailed 'significant failings' in its report including a failure to establish if an individual actually had a case for PPI compensation, the overuse of subject access requests (requests for the bank to provide information about PPI), the amount of incorrect personal information held about claimants and excessive cold calling tactics.
Furthermore, in a recent survey carried out by Citizen's Advice only 5% of respondents confirmed their claims management company had been able to win any compensation for them at all. Respondents put this down to poor customer service and a slow claims handling process.
With fee levels regularly in excess of 30% service levels should be higher than this but it's very difficult to know what level of service to expect from a claims management company until you engage their services.
Can people claim PPI themselves?
There is absolutely nothing stopping an individual reclaiming mis-sold PPI.
It is widely agreed by industry watchdogs, banks and official organisations that making a claim on your own behalf is the best course of action to take if you think you may be entitled to compensation.
Making a claim is free of charge and involves exactly the same process as the claims management companies undergo.
If you're unsure how to go about making a PPI claim there are several organisations able to offer advice and guidance on making a claim.
Citizen's Advice offer impartial advice and guidance on the claims process - available here.
Which? provide a quick reference guide to assess your eligibility for a PPI reclaim and offer advice on the claims process - here.
If you make a claim but it's rejected by the bank contact the Financial Ombudsman Service for advice.
What you should do if you have a valid PPI claim?
If you think you may have a valid PPI claim - see here - to read our guide to making a PPI claim.
Will your ever bank cold call you about a PPI claim?
At the time of the scandal the banks fought PPI mis-selling accusations. So far it's estimated that compensation payouts have cost in the region of £10 billion pounds; a total that is expected to double before claims are exhausted.
Following their defeat, a spokesman for the British Banking Association, the body who defended the UK's banks at the time of the mis-selling scandal, said "The banking industry is committed to regaining the trust of all its customers. Our members are fully aware of the responsibility this places on them to work constructively with customers, providing redress where mistakes have been made."
But will your bank ever contact you about making a PPI claim?
In a word - no.
Although banks will not contact customers to initiate a reclaim many offer extensive guidance on the claims process on their websites. Others have set up dedicated claims processing teams that customers can contact directly.
The rising problem of PPI cold calling
The PPI compensation frenzy is far from over and this multi-billion pound industry continues to entice companies hoping to claim a generous slice of the PPI pie.
Despite the cancellation of hundreds of company licenses by the MOJ last year the industry continues to grow and thrive and while the industry grows cold calling will too.
Although cold calling is universally disliked by consumers companies continue to use it as their main marketing strategy. If companies persist in using cold calling techniques it must work on some level - the number of PPI claims management companies in existence pays testament to this.
The question is why do people hate it so much?
In a nutshell, people hate cold calling because it is indiscriminate, inconvenient and inappropriate.
In August 2013 CA conducted an extensive survey into the problem of PPI cold calling. The results can help us determine why cold calling is so despised.
67% of respondents had received an unsolicited call, letter, text or email about PPI claims. Cold calling is indiscriminate. People don't like being sold something they haven't expressed an interest in or isn't even suitable for their needs. Cold calling is a scattergun approach to marketing, i.e. if you 'hit' enough customers one will eventually take up an offer. In the case of PPI CA estimated that over 32 million people had been contacted about making a claim!
98% stated they had not given their permission to be contacted about this matter. Cold calling is inconvenient. Whilst it's bad enough to receive a call you don't want the timing of cold calls left much to be desired. For instance, one in four people were contacted during family mealtimes, whilst one in seven received calls at work. People lead busy lives and resent having their precious free time invaded by calls they haven't requested. At work it can cause embarrassing and uncomfortable situations in front of colleagues.
55% said they had been contacted over ten times about PPI in the last 12 months. Cold calling is inappropriate. Naturally, people grow to resent repetitive calls about the same product, especially if it isn't even suitable for them.
In the end people simply stop picking up the phone.
We would be interested to hear your experiences of the PPI reclaims process, claims management companies and nuisance cold calling.
Whilst we value your comments we can only provide general information and cannot answer questions about specific cases in the comments, sorry.