Are fixed energy plans a good idea?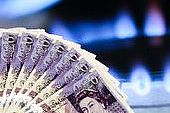 In March npower released a three year fixed price plan, the longest on the market, but is it a good idea to fix the price of your energy?
It's impossible to give a definite answer.
No one can reliably predict the movements of the energy markets, so it's basically a question of consumer preference.
Those who have the budget to absorb potential increases in fuel prices might be tempted to stick to variable rates, while those on more modest incomes might prefer the reliability of fixed rates.
What's started the debate?
npower is currently leading the race to offer the longest-term fixed priced energy deal on the market.
The UK-based electricity and gas supply giant is providing customers both new and old with the chance to pay a fixed price until the end of 2015.
Other fuel supply companies will inevitably try and out-do npower, so it's a good time to be questioning whether fixed price deals make financial sense.
Current state of affairs
Customers who opt for the npower fixed rate deal will pay an average of £1,305 a year until December 31st 2015.
By contrast, the average variable rate customer currently pays £1,352 a year. That's a saving of £47 for those on a fixed rate deal.
However, those who shop around can get a variable rate deal for around £1,150 a year; more than £202 cheaper than npower's fixed deal.
At the moment then, the fixed deal seems a little uninspiring. However, these comparisons will change as the markets shift.
If fuel prices continue to rise, those on a fixed deal would benefit. If they fall, the fixed dealers lose out.
Who else offers fixed deals?
There are other options to fix energy prices though, with similar deals available from the other energy firms.
At the time of writing, British Gas is offering a Price Promise deal until April 2015. At £1391, it's more expensive than npower's.
Ovo has a 12-month New Energy Fixed deal for £1172.
Scottish Power's Fixed Price Energy plan lasts until March 31st 2015 and costs an average £1260.
How fixed is 'fixed'?
While it is possible for customers to leave their fixed deals, they will incur penalties for doing so - though these are generally modest.
For example, those who signed up to First Utility's cheapest fixed rate tariff, iSave Fixed v4, are contractually bound until March 2014. Those that wish to leave before then will have to pay a £30 per fuel exit penalty.
Ovo Energy's New Energy Fix tariff also comes with a £30 early exit penalty.
As well as having the longest-term fixed deal on the market, npower also have the harshest penalty for leaving - customers will be charged £50.
Predicting the future
As natural resources dwindle and a majority of Governments drag their feet on renewables, it seems a distinct possibility that energy prices will rise. Perhaps the pro-fracking fraternity will win out, perhaps not.
The energy companies themselves are hedging their bets.
E.ON's chief executive said that his company might raise prices again this year, while British Gas said last year that it might add an extra £60 on bills in 2013.
According to Ofgem, who regulate the electricity and gas markets in the UK, the average fuel bill between March 2013 and February 2014 will be £1,420.
In predicting the future it can help to examine the past. The 2010 British Gas Price Promise gave its adherents a fixed average price of £1083 a year until 2012. In January 2012, those on a variable rate were paying an average of £1,345 per year. In this case, those on a fixed price deal won out.
In 2012, Ofgem provided statistics showing that the average household energy bill had steadily risen in the preceding five years - far and above the rate of inflation.
The figures showed that the average household dual fuel bill in January 2008 was £885. This was 65% lower than the January 2012 average cost of £1,345 per year.
Making a decision
It would be naive to assume that the energy companies aren't hoping to profit from their fixed deal offerings.
Nevertheless, people on a fixed income might also benefit by protecting themselves against any future price increases. The security of being able to accurately project monthly outgoings is often more of a reassurance than a fluctuating energy bill - even if there is no long-term saving.
For those with more financial breathing space, being locked into a relatively high fuel bill may not always be cost effective - as anyone who eagerly took on a fixed-rate mortgage a few years ago will now animatedly tell you.
There is no definitive answer to whether or not fixed price plans are going to be a good idea though: it's ultimately something only the future can tell.