Sky deals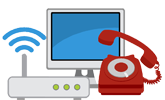 Comparing broadband deals with us offers you:
Powerful search to find the best deal
Guides and reviews to help you decide
Check availability and compare all the best broadband packages using the table below.
Good broadband deals are available from a range of leading providers. Look for good introductory offers to get cheap or even free broadband, and remember to check how much line rental will cost.
To find the best broadband contract, search by the cheapest deals, fastest connections, and who's unlimited.
SORT DEALS BY:
Broadband
Phone
TV
Contract length
Upfront price
Monthly price
Top Deals
Sky

TV Box Sets + Broadband Unlimited + Talk

Up to

17Mb
Truly unlimited

Line rental only.

365 channels
50 HD channels
Record TV

18 month
min term
£34.95


upfront

£61.99




for 12 mths,


then

£66.99

£75

reward

Plus, save

£60

over 12 mths

GET DEAL

Hurry! Offer ends today! 23 March 2017: Reward Choice: £75 Tesco or M&S voucher or Prepaid MasterCard plus 12 Months 50% Off Broadband Unlimited

Sky

TV Variety + Broadband Unlimited + Talk

Up to

17Mb
Truly unlimited

Line rental only.

326 channels
11 HD channels
Record TV

18 month
min term
£34.95


upfront

£55.99




for 12 mths,


then

£60.99

£75

reward

Plus, save

£60

over 12 mths

GET DEAL

Hurry! Offer ends today! 23 March 2017: Reward Choice: £75 Tesco or M&S voucher or Prepaid MasterCard plus 12 Months 50% Off Broadband Unlimited

Sky

TV Original + Broadband Unlimited + Talk

Up to

17Mb
Truly unlimited

Line rental only.

286 channels
11 HD channels
Record TV

18 month
min term
£34.95


upfront

£45.99




for 12 mths,


then

£50.99

£75

reward

Plus, save

£60

over 12 mths

GET DEAL

Hurry! Offer ends today! 23 March 2017: Reward Choice: £75 Tesco or M&S voucher or Prepaid MasterCard plus 12 Months 50% Off Broadband Unlimited

Sky

TV Original + Fibre + Talk

Up to

38Mb
25GB

data

Line rental only.

286 channels
11 HD channels
Record TV

18 month
min term
£34.95


upfront

£42




for 18 mths,


then

£50.99

£75

reward

Plus, save

£161.82

over 18 mths

GET DEAL

Hurry! Offer ends today! 23 March 2017: Reward Choice: £75 Tesco or M&S voucher or Prepaid MasterCard

Virgin Media

Full House Bundle

Up to

200Mb
Truly unlimited
Includes
Weekend calls
245 channels
50 HD channels
Record TV

12 month
min term
£14.99


upfront

£55




for 12 mths,


then

£76

GET DEAL
Virgin Media

Fun Bundle

Up to

100Mb
Unlimited
Includes
Weekend calls
190 channels
11 HD channels
Record TV

12 month
min term
£14.99


upfront

£49




for 12 mths,


then

£60

GET DEAL
Virgin Media

Mix Bundle

Up to

50Mb
Unlimited
Includes
Weekend calls
150 channels
11 HD channels
Record TV

12 month
min term
£14.99


upfront

£39




for 12 mths,


then

£50

GET DEAL
BT

TV Starter + Unlimited Broadband + Weekend calls

Up to

17Mb
Truly unlimited
Includes
Weekend calls
80 channels
12 HD channels

12 month
min term
£59.99


upfront

£23.99




for 12 mths,


then

£31.99

£100

reward

Plus, save

£96

over 12 mths

GET DEAL

Hurry! Offer ends 27 March 2017: £100 BT Reward Card + Free BT Sport until 31st July 2017

TalkTalk

TV Plus with Faster Fibre & Phone

Up to

38Mb
Unlimited

Line rental only.

83 channels
4 HD channels
Record TV

18 month
min term
£55


upfront

£32




per mth

GET DEAL
TalkTalk

TV with Faster Fibre & Phone

Up to

38Mb
Unlimited

Line rental only.

70 channels
4 HD channels

18 month
min term
£55


upfront

£27




per mth

GET DEAL
Sky TV and broadband deals