Broadband and Primus line rental: can it really save you cash?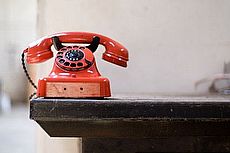 Isn't it cheapest to get Primus line rental and then the cheapest broadband?
Primus have long offered the UK's cheapest line rental.
If you want to radically cut the cost of having a home phone, they're the way to do it.
But there's a problem.
Increasingly, ISPs want their customers to go all in - home phone and broadband - which means that, if you want an internet connection, Primus may not be the cheapest line rental option.
How cheap?
Before we start weighing up those deals, however, it's worth noting that Primus line rental is very cheap indeed.
Primus Home Phone Saver, with inclusive evening and weekend calls, is currently £10.19 a month through the Primus site.
Through HomePhoneChoices Primus line rental is available for £6.99 a month (offer ends 31st January 2013) but there are no inclusive calls.
Evening calls are charged at 2p per minute and weekend calls are 1p per minute. That means you'd have to make 160 minutes (2.6 hours) of calls during the evening per month or 320 minutes (5.3 hours) of calls at the weekend before the inclusive calls option at £10.19 a month became the cheaper option.
Home Phone Max, the Primus anytime inclusive calls option, is £17.18 a month.
When Primus + broadband is cheapest
Looking at the very lowest price - that's £6.99 a month - Primus can offer some of the cheapest broadband and phone deals.
However, the broadband on offer usually comes with fairly small download limits and, as we'll see in the next section, the prices don't necessarily beat combined broadband and line rental deals.
Plusnet broadband
Plusnet's cheapest Value option is available without the provider's line rental.
Note that Plusnet's broadband comes with a 10GB monthly usage limit and their home phone deal includes evening and weekend calls to UK landlines.
It's also worth noting that taking Plusnet without a landline does come with an additional cost: a £25 set up fee.
O2 broadband
O2's cheapest deal is also a good example of how the Primus price difference can pay off.
O2 no longer offer a basic line rental deal, so like Plusnet this isn't a completely equal comparison. O2's current cheapest package offers inclusive evening and weekend calls for £13 a month.
Basics broadband
Line rental
Total

+

£4.25
for 12 mths,
then £8.50
£6.99
from Primus
£15.49
Visit O2
£4.25
for 12 mths,
then £8.50
£13
£17.25
for 12 mths,
then £21.50
Visit O2
Note that the prices above are for those who have an O2 pay monthly phone or O2 PAYG SIM card topped up by at least £10 every 3 months.
Without an O2 phone you'll pay an extra £5 a month.
O2 Basics also comes with restrictions: a 20GB a month download allowance.
When to ditch Primus
As we can see, it's fair to say that sometimes Primus line rental and some of the UK's cheapest broadband packages make a winning combination.
But it's not always the case.
Tesco broadband
Take Tesco broadband, for example, you could keep Primus line rental and get Tesco's standalone broadband deal.
However, Tesco really cut costs to encourage you to take their line rental.
It's cheaper to go with Tesco for both, although only a little bit and especially for the first twelve months.
Broadband
Line rental
Total
£2
for 12 mths,
then £6
£15.40
£21.40
Visit Tesco
Note also that Tesco broadband is unlimited (albeit with a fairly strict fair use policy).
Virgin Media broadband
Virgin Media also strongly encourage customers to take both their broadband and their line rental.
These are the prices for their cheapest 30Mb cable broadband deal.
Again, taking line rental is a little bit cheaper than sticking with Primus.
Also note that in Virgin Media's case there is a third option (last in the table) which is nabbing broadband and forgetting line rental altogether.
When Primus isn't an option
Not all broadband providers allow customers to take their broadband service but get line rental elsewhere.
All of the following are offering some of the UK's cheapest broadband deals but those deals are only available when customers also take the ISP's line rental.
This is true of:
Sky
TalkTalk
EE
Primus Saver
So, for example, TalkTalk's Essentials broadband is:
The moral of the story?
Once you've got the cheapest line rental it doesn't mean that you'll be able to get the cheapest broadband and calls deal.
Taking standalone broadband means you'll often face higher start up costs and often won't make much of a saving.
To save as much as you can, be flexible and consider moving your home phone line alongside your internet connection.