Home broadband: a market overview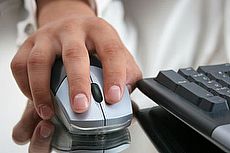 BROADBAND connections contributed up to 7.2% of UK GDP - some £100 billion - according to a 2009 report carried out by Boston Consulting Group and backed by Google.
That makes online activity worth more to UK GDP than construction, transport or utilities.
According to the report, 250,000 people are directly employed as a result of the internet and online's contribution to GDP is growing at 10-15% a year.
That makes broadband providers worth a little attention.
Subscriber numbers
In August 2011, 77% of UK households had an internet connection.
That's about 19 million homes, the vast majority (93%) of which primarily get online using broadband.
The big four ISPs - BT, Virgin Media, TalkTalk and Sky - take the lions share of that 19 million.
As of Q4 2011 BT had just over six million customers and along with the other three big ISPs commanded about 85% of the market.
Provider overview: big 4
BT
Broadband subscribers Q1 2013: 6.7 million
After some years on the ISP naughty step - synonymous with iffy broadband deals and poor service in the minds of consumers - the BT Group's retail arm has come back with a vengeance.
In the quarter ending March 2013 the ISP gained 136,000 new broadband customers and the provider has consistently added customers since 2011, which saw the largest single increase in new customers for eight years and gave the provider a market share of 53%.
Openreach's £1.5bn investment in a fibre-to-the-cabinet (FTTC) 40Mb broadband network seems to have played a large part in the turnaround.
Uptake is really increasing as availability increases and accounts, in large part, for that increase in customer numbers.
The roll out of fibre-to-the-premises (FTTP), offering 100Mb to 120Mb speeds, should help out again.
Virgin Media
Broadband subscribers Q1 2013: 4.49 million
What BT are only promising, though, Virgin Media are putting into practice.
In early 2012, as we review here, the ISP completed doubling the speeds of their XXL 50Mb broadband to 100Mb.
In terms of broadband subscriber numbers, too, they are almost threatening BT's dominance. Just over four million customers take internet from them.
Going beyond broadband is, however, a key area for Virgin. As of Q4 2009 59.5% of their customers used three services and 10% took four products, adding a Virgin Mobile into the bundle.
In the same quarter 37,000 new customers subscribed to their TV packages making the total number 3.71m, 55% of those using their Video on Demand service at least once a month.
It's easy to forget now that just a few years ago the ISP was really struggling.
The network they inherited from NTL was widely agreed to be shaky and badly in need of repair and, in October 2007, bowing under the weight of huge debts, the firm even began a strategic review of its business after receiving a £5.5bn offer from a private equity firm.
At that point, following a highly publicised spat with rival broadcaster and broadband provider Sky, Virgin Media were suffering an extraordinary drop in customers, almost 50,000 left.
It took until Q4 2011/12 for the company to post its first £48.2 million profit.
TalkTalk
Broadband subscribers Q2 2013: 4.071 million
TalkTalk remain one of the UK's largest ISPs, hovering at around 4 million broadband users, despite having had a rough couple of years.
The ISP lost a whopping 25,000 customers between the third and final quarters of 2010 amid a flurry of complaints and price rises and announced another terrible quarter in July 2011: 27,000 customers walked away, bringing the total losses for the preceding 6 months to over 50,000 users.
Since then there's been some recovery. Although just two quarters ago - Q2 2012 - they lost 19,000 subscribers, in early 2013 they gained 10,000 new customers including several thousand fibre subscribers.
TalkTalk acquired Tiscali in 2009 but the merger of the two companies caused widespread problems for thousands of customers, mainly those who were previously with Tiscali.
"It's not a cheery thing to admit, but the integration programme is causing some disruption," said TalkTalk Chief Executive Dido Harding at the time.
'Not cheery' was a bit of an understatement. Integrating the Tiscali customer base into the TalkTalk brand proved to be a constant headache, with home phone and broadband plans mis-sold, billing problems, email integration issues and even complaints that the firm had been spying on its own customer's browsing habits.
TalkTalk had to pay out £2.5 million to customers who had been incorrectly billed, in some cases for years, and another £3 fine to Ofcom for their mistakes.
Despite their problems, however, the ISP has managed to remain highly influential.
In April 2011, along with BT, the ISP took aspects of the Digital Economy Act to judicial review and, from 2011 to the present, TalkTalk have often set the technology agenda as they attempted to flog their HomeSafe parental control software.
Sky
Broadband subscribers Q1 2013: 4.39 million
Last, but certainly not least, there's Sky.
The provider broke the four million subscriber mark in June 2012 and has just acquired Telefonica's broadband business (O2 and Be) so will add their providers to the count later in the year.
In July 2011 the ISP increased its unbundled broadband coverage, allowing it to offer cheaper broadband to around 80% of UK homes and that has undoubtedly helped to swell their broadband subscriber numbers to just over 4 million.
It's also helped that the provider has both one of the cheapest low usage broadband deals (Everyday Lite, free with Sky TV) and one of the most generous unlimited broadband offers, Unlimited.
Nevertheless, Sky's focus remains on TV, as the company's 2010 buy out of Virgin TV and reluctance to offer broadband as a standalone product demonstrate.
The reticence is at least partially a result of the ISP's reliance on BT Openreach for broadband development and repair. At times, the relationship between Sky and their broadband supplier has become strained.
In December 2010, for example, serious BT delays led to public action from Sky.
Nevertheless, the company continues to accrue subscribers at quite a pace and broke the four million mark in June 2012.
Provider overview: smaller ISPs
O2
Broadband subscribers Q1 2013: 519,400
With their mobile phone customers, Be broadband's reliable network and owner Telefonica's financial heft behind them O2 once somehow managed to seem like one of the broadband big boys despite only commanding around 3% of the market.
The company that only launched its broadband deals for O2 mobile users in September 2007 and extended them to the general public in February 2008.
By March 2008 100,000 residential customers used O2 Broadband and the provider reached 700,000 in August 2010.
However, since then the ISP has been losing customers.
Between January and November 2011 they suffered 46,300 drop in broadband customers, and they lost another 2,500 during Q1 2012.
Earlier this year, the provider announced its sale to Sky broadband and promptly lost another 40,700 customers.
It's a strange turn of events for an ISP that prided itself on being one of the UK's most consistent broadband providers, in both the technical and customer service stakes.
When Telefonica acquired Be Broadband back in 2006 it cited "superior broadband operations and services" as the factors which would enable O2 to launch a "high quality broadband capability" to its UK businesses.
At first O2 succeeded, building a fiercely loyal customer base by offering the Holy Grail of broadband deals: cheap, unlimited downloads, fast speeds and free top-notch customer service.
Since then, though, there have been a few changes: several price hikes have led to a significant increase on those initial market beating deals and the loss (and swift reinstatement) of completely unlimited downloads.
Simply, though, it's a tough broadband world out there. Customers looking for the fastest, best quality broadband available once went to O2, now those people are finding they can go to Virgin Media, BT Infinity and even to Sky Unlimited.
Some of those same providers, as well as brands like Plusnet, are also offering cheaper services than O2.
Goodbye O2, we'll miss you.
EE
Broadband subscribers Q2 2013: 704,000
It's fair to say that EE's broadband journey has been a bit of a roller coaster.
In November 2009, Orange found that their broadband customer base was flagging.
During just that one quarter 55,000 customers - that's 12.5% of the ISP's user base - headed elsewhere.
The provider's decline was managed somewhat. Most notably, in 2010, Orange abandoned their LLU network in favour of reselling BT Wholesale broadband and then the company merged with T-mobile to become Everything Everywhere (EE).
As EE, the provider added a few customers but then lost 29,000 in just one quarter at the end of 2012 after withdrawing a free broadband offer.
Last quarter, Q2 2013, EE were up 10,000 customers and the quarter before, Q1 2013, they were up just 1,000 subscribers. Whether that's the sign of a fresh start... we'll wait and see but it certainly looks really promising.
Zen Internet
With just 94,000 subscribers, Zen Internet are one of UK's smallest ISPs.
However, they retain significant muscle because they're widely regarded as one of the best providers when it comes to customer service, see our Zen broadband review for more information.
Eclipse Internet
Because they're owned by Kingston Communications (KCOM), the sole internet provider in the Hull and East Riding of Yorkshire area, Eclipse Internet, reviewed here, have a market power slightly greater than their position as one of the smallest national ISPs would suggest.
KCOM had 178,200 broadband subscribers as of early 2012.