BT Infinity broadband review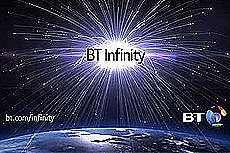 TO infinity broadband and... well, that's it.
From the latest offers to the last word on speeds, this review covers everything there is to know about BT's superfast service.
The six things we need to know
To keep things simple we've boiled Infinity down to six things customers should really know to get the measure of the service.
To get a quick overview skip ahead to our conclusion.
1. Special offers
BT are known for offering Sainsbury's gift cards of various values to new customers signing up to take Infinity online. Click here to visit BT's site for the latest deals.
They also tend to offer better deals for Infinity than they do for their standard broadband packages. These deals change frequently, however, so it's worth keeping an eye out and timing any possible moves to grab a good one.
What's on offer?
When you join online for:
Online Exclusive: Unlimited broadband just £5 for 12 months (usually £18/mth)
Hurry! Offer ends in 5 days!
10 February 2016
BT Unlimited broadband up to 17Mb
Online Exclusive: Infinity 1 up to 38Mb (40GB usage) + TV Starter just £7.50 for 12 months (usually £25/mth)
Hurry! Offer ends in 5 days!
10 February 2016
BT Infinity 1 up to 38Mb fibre broadband (40GB usage) + TV Starter
Online Exclusive: Unlimited Infinity 1 + Entertainment Plus TV just £20 for 12 months (usually £35/mth)
Hurry! Offer ends in 5 days!
10 February 2016
BT Unlimited Infinity 1 up to 38Mb fibre broadband + TV Entertainment Plus
Free phone line installation or reconnection worth £130
With any BT Broadband package
We endeavour to keep this article up to date, but offers are subject to change at short notice. Please check with the BT site for the most up to date information.
2. What's available where
By the summer of 2015, more than five years after Infinity's launch, the fibre service had been made available to more than 80% of the UK, with the promise that 90% of premises will have access by 2016, and 95% coverage will be reached by 2017.
Even so, some households will only get a limited range of deals, so it's worth checking with a postcode search:
Enter your phone number and / or postcode above to check availability in your area.
As we said, BT Infinity is still rolling out, so if it isn't yet available in a particular are, there's a fair chance it will be within the next year or so.
For those in Infinity-ready areas, the deals break down like this:
Package
Speeds
Limit
Line rental
Price
BT Infinity 1
Up to 38Mb
40GB
£17.99
£10
for 12 mths,
then £21
BT Unlimited Infinity 1
Up to 38Mb
Unlimited
£17.99
£10
for 12 mths,
then £23
Unlimited BT Infinity 2
Up to 76Mb
Unlimited
£17.99
£25
for 12 mths,
then £30
For more information on the various package options, including those that come with BT's pay TV service, see our main BT review here.
Download limits
With BT Infinity there are just two options in terms of data usage: 40GB and unlimited.
The recent return to a 40GB cap is most welcome; it's a reasonable amount, and a definite improvement on the 20GB limit BT brought in back in December 2013.
Superfast broadband is best used for downloading files and streaming content; 40GB a month enough for watching about 12 hours of standard quality video online a month.
Anyone who goes over the limit will be charged for the extra data in units of 1GB, at a cost of £1.50 per unit.
This is an improvement on the old system, where BT would charge people £5.60 for every 5GB unit they went over their limit by: someone who went over by just under 1GB would still have been charged £5.60, for example.
But it's still worth having a good idea of how much data we're likely to use - we've a guide here.
Anyone who thinks they'll go over the 40GB limit more than once every now and again may find it cheaper to go with the unlimited package.
Keen users of streaming services like Netflix (reviewed here), Amazon Video, or Now TV (review here) should probably err on the side of caution and go for an unlimited deal.
At least it's no longer the case that users with a capped deal are subject to traffic management.
BT relaxed their traffic management policies for their unlimited customers in February 2013, but it's only been in the past few months that they've extended this to their capped broadband deals as well.
BT say they're "very proud" that everyone who takes their broadband can now download what they what, from wherever they want - and they won't be slowed down for doing so.
It's a bold claim from such a large provider, and one we're keeping an eye on.
See our guide to fair use here for more on BT's fair use policy and traffic management.
3. You need a phone line
Another point worth noting from the table above is that BT Infinity subscribers need to have a working BT phone line with a BT calls package.
Unlike with Virgin Media, it's not possible to get BT's fibre without a home phone line.
That means it's vital to factor in at least the cost shown in the table above for line rental when considering BT Infinity.
Some BT Infinity packages come without any inclusive calls, but there's almost always the option to get weekend calls at the very least.
People going for the budget option used to be able to add evening and weekend calls for an extra few pounds per month, but now anytime calls at £7.95 a month are the minimum add-on for the no calls package.
4. The BT Home Hub 5 is a cut above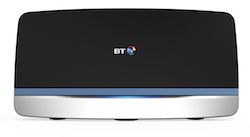 It's also worth noting all the Infinity deals now come with the BT Home Hub 5.
Like its predecessor described in the video below, the router has been designed to cut out signal interference that can slow down wireless connections in the home by switching to the least used wireless band automatically.
Both the 4 and 5 will switch devices to a fast 5GHz 802.11n band when necessary, as well as using the slower 2.4GHz 802.11a/b/g protocols.
This simultaneous dual band means the router is able to provide two separate network connections - one for devices such as iPhones, which use the 802.11a/b/g protocol, and one for devices able to connect using 802.11n, such as an Xbox or the home computer.
In brief, this means devices that can connect at the fastest speeds aren't affected by older devices, mobile phones or other equipment around the home like remote controlled toys or microwaves.
But BT also say the Home Hub 5 offers faster wireless connectivity whichever band it uses, giving older, slower, devices, or those out of range of the 5GHz band, a bit of a boost.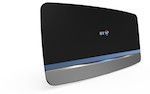 In addition, the Home Hub 5 is a VDSL modem as well as a wireless router, which means new BT Infinity customers won't have an extra box cluttering up the house.
The hub also boasts a faster processor and a slightly improved power saving mode than its predecessors.
The power saving feature helps to reduce power consumption when the connection isn't being used, without disconnecting the broadband - something which can cause havoc with smart equipment in the exchange, reducing speeds on what it detects to be an "unstable" line.
All in all, the BT Home Hub 5 offers far more than most other ISPs' routers.
5. It really is superfast
BT and Virgin Media are the only major UK infrastructure providers to offer FTTC (fibre to the cabinet) broadband throughout the country.
Both are using more or less the same technology: fibre to a cabinet, one of those green boxes on the street, and then copper cable from the cabinet to the home.
However, a slight difference in delivery - explained further here - means that BT advertise speeds of "up to" 38Mb or 76Mb - slower than Virgin's up to 50Mb, 100Mb or 200Mb broadband deals, as they're now advertised.
And that speed difference is real.
The most recent Ofcom research into speeds, released in February 2015, found the following averages:
Advertised speed
Ofcom average speed
(over 24 hours)
Up to 152Mb
129.5Mb - 135.8Mb
Up to 100Mb
94.3Mb - 99.5Mb
Up to 76Mb
59.9Mb - 63.1Mb
Up to 50Mb
52.5Mb - 53.3Mb
Up to 38Mb
32.1Mb - 34.4Mb
Aside from the obvious speed differences between BT and Virgin Media, however, these figures demonstrate that fibre broadband connections are far less likely to see speeds drop over long distances or suffer problems with interference.
With the exception of Virgin's 152Mb broadband (as was their top speed then), both providers come much closer to delivering on the speeds they advertise - the infamous "up to" - than they do on ADSL lines.
Virgin have the edge, but both really do deliver on their speed promises.
That said, BT Infinity beats Virgin on speeds when it comes to uploads.
With their up to 76Mb deal, BT promise up to 19Mb upload speeds while Virgin Media deliver upload speeds of less than 10% of download speeds (their 152Mb and 200Mb deals have top upload speeds of just 12Mb).
Virgin's uploads have actually got a bit slower too. In the same set of Ofcom tests we mention above, these were the upload speeds on offer, and the averages achieved over a 24 hour period:
Advertised Speed
Ofcom Average Speed
up to 76Mb
(19Mb upload)
16.2Mb
up to 152Mb
(15Mb upload)
12.0Mb
up to 38Mb
(9.5Mb upload)
7.5Mb
up to 100Mb
(6Mb upload)
5.9Mb
up to 50Mb
(3Mb upload)
3.1Mb
SOURCE: Ofcom, February 2015.
A very small number of households may also have one of BT's two ultrafast packages, offering up to 160Mb or 300Mb.
Based on BT's fibre to the home (FTTH, also known as FTTP - to the premises), technology, the cost of installation and taking the service has meant that after a short period on sale in a very limited number of locations, it's unavailable for the foreseeable future.
For a fuller comparison of broadband speeds see our fastest broadband guide here.
6. BT can sometimes be the cheapest provider
The BT Openreach fibre service is available from other providers, which means customers can get almost the same thing for a different price, elsewhere.
Every now and again it turns out that BT are offering some of the best value deals - especially when we take their introductory offers and vouchers into account - sometimes beating some of the "budget" providers.
Here's a quick breakdown of the main contenders reselling BT Infinity:
Packages offering BT fibre "up to 38Mb" speeds:
Package
Speeds
Limit
Line rental
Price
Total monthly
Infinity 1 + Line rental
Up to 38Mb
40GB
£17.99
£10
for 12 mths,
then £21
£27.99
for 12 mths,
then £38.99
Unlimited Infinity 1 + Weekend calls
Up to 38Mb
Unlimited
£17.99
£10
for 12 mths,
then £23
£27.99
for 12 mths,
then £40.99
Unlimited Fibre + Line Only
Up to 38Mb
Unlimited
£16.99
Free
for 6 mths,
then £14.99
£16.99
for 6 mths,
then £31.98
Fibre Unlimited + Talk
Up to 38Mb
Unlimited
£17.40
£10
for 12 mths,
then £20
£27.40
for 12 mths,
then £37.40
SimplyBroadband + Fibre Medium
Up to 38Mb
Unlimited
£17.70
Free
for 12 mths,
then £17.50
£17.70
for 12 mths,
then £35.20
Packages offering BT fibre "up to 76Mb" speeds:
Package
Speeds
Limit
Line rental
Price
Total monthly
Unlimited Infinity 2 + Weekend calls
Up to 76Mb
Unlimited
£17.99
£25
for 12 mths,
then £30
£42.99
for 12 mths,
then £47.99
Unlimited Fibre Extra + Line Only
Up to 76Mb
Unlimited
£16.99
£10
for 6 mths,
then £19.99
£26.99
for 6 mths,
then £36.98
SimplyBroadband + Fibre Large
Up to 76Mb
Unlimited
£17.70
£10
for 12 mths,
then £22.50
£27.70
for 12 mths,
then £40.20
The wholesale product behind these packages is the same, and even the underlying physical engineering support is carried out by BT Openreach.
But the different ISPs reselling BT fibre each have their own customer service, technical support (before calling in Openreach, that is), traffic management and usage policies, and different add-on features and benefits.
In other words, it's not quite as simple as comparing by price alone, as the ISPs listed above don't necessarily offer an identical service.
For that reason, we've written a separate guide to the differences between the providers reselling BT fibre here.
So: is BT Infinity any good?
BT infinity broadband is superfast - and it really is superfast - from the big daddy of broadband.
That means 24/7 telephone support, and optional extras like TV and online storage.
The prices are competitive too.
Both deals compare fairly well with Virgin Media and with ISPs who offer a resold Infinity service. And while other providers, including Plusnet - full review here - offer similar deals for less than BT, they tend to come without quite so many frills.
All in all, race to Infinity sounds about right.