BT Home Hub vs Sky Hub vs Virgin Super Hub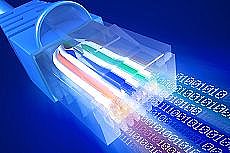 Wireless routers may not be the first thing that springs to mind when you think about switching broadband providers, but ISPs put a lot of effort into trying to make you believe their particular "hub", "box" or "super-duper-hyper hub" is the one to beat.
The fastest, the most wireless, the most connected, all very grand claims but whether any of it stacks up is another matter entirely.
Are they really that different to each other, or is it just marketing bumf? We've rounded up the wireless routers and hubs from the biggest broadband providers in Britain to see if any of them can legitimately claim to be "the best".
Standard wireless router features
To avoid sounding like a broken record, it is worth mentioning the following features common to all the wireless routers we have looked at here.
Hey, good looking!
Wireless router design has come a long way in the past few years.
Much like digital TV set top boxes, wireless hubs and routers have undergone a transformation from ugly, grey, god-awful hunks of plastic into sleek, black, glossy pieces of design that look good sitting in a living room, or in any room with green LEDs gently blinking away.
If you don't care a jot about performance, it's a tough call to make but both the BT Home Hub 3 and Virgin Media Super Hub take our fancy in the beauty stakes.
Smart wireless switching
This feature allows the router to ensure wireless traffic is on the least congested channel by constantly scanning all available wireless channels and helping to avoid interference from cordless phones, microwaves or any other devices.
Some broadband providers make a huge song and dance about it, the Sky Hub has "Smart switching technology", the Orange Bright Box has "Intelligent wireless", and the BT Home Hub 3, "Smart wireless".
In reality most routers offer the ability to carry out this task. TalkTalk and Virgin Media both call it something less glam such as "auto-switching".
The advantage for Sky, Orange and BT customers is that the option is either set by default or can be activated by pushing a button on the exterior of the router.
TalkTalk and Virgin Media both require users to adjust the setting via the wireless router's configuration page, not difficult, but, much less convenient.
Wireless routers from the big four broadband providers
Sky Hub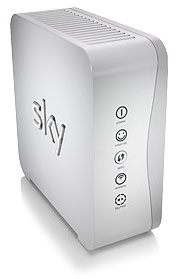 Sky's latest wireless router is the Sky Hub, and it claims to have "the best wireless range of any major provider".
The evidence Sky uses to back this claim is data from a third-party test of wireless routers carried out at an end of terrace house in London.
Unsurprisingly, the result reveals the Sky Hub to be the best performer.
The tests, which it must be said lack full scientific rigour, showed that the average throughput speed of the Sky Hub "across longer distances" was 27.7Mb vs 26Mb for the equipment of an unnamed rival.
Whilst faster throughput is better, the difference between the two wireless routers is small at 1.7Mb, not likely to make much significant difference to everyday use.
In common with most other wireless routers the Sky Hub offers n-lite connectivity at a maximum speed of 144Mb and 4 x 100Mb Ethernet ports.
Sky also tries to differentiate its hub from other wireless routers by explaining that it is possible to connect the hub to a Sky+ box in order to gain access to its On Demand services such as catch-up TV and series box sets.
In reality you can connect any router, Sky Hub or not, to the box via Ethernet in order to access these services although it is possible to create a wireless connection between your Sky+ box and hub by using a separate Sky adapter which costs around £20.
In line with most other new wireless routers the Sky Hub has low energy consumption and a nice touch means the power supply is tucked inside the neat box design.
Check availability and see prices for Sky's deals here, or go straight to Sky here.
BT Home Hub 3.0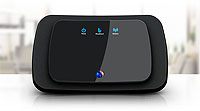 Despite BT claiming that its Home Hub 3 has "our best ever wireless signal" reviews for the third incarnation of the Home Hub on the BT shop website and BT Community forums are mixed at best.
Additionally, Home Hub 3 can be configured to support up to 300Mb wireless n connectivity.
The Home Hub 3 does provide a couple of advantages of its rivals such as providing built-in support for Infinity fibre connections, allowing customers with fibre connections to do away with two separate pieces of equipment.
BT's Hub also has Gigabit support on one of its four Ethernet ports as well as a USB slot for connecting a network drive or wireless print server.
Check availability and see prices for BT's deals here, or go straight to BT here.
Virgin Media Super Hub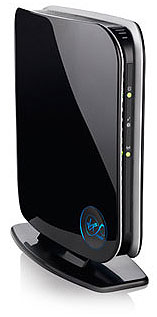 Whilst the Virgin Media Super Hub is only suitable for fibre optic cable broadband provided by Virgin Media it still packs a punch in the specification stakes.
It is the only router in this test to sport Gigabit connections across all four of its Ethernet ports. Great if you are planning on upgrading to seriously fast broadband in the future and want to ensure maximum performance across multiple wired devices.
The Super Hub combines a cable modem and wireless router in one package, doing away with the traditional mess of cabling that cable connections inevitably brought.
The Super Hub supports 300Mb wireless n standard and even comes with a spanner to tighten the broadband cable, a real bonus if you are looking to enhance your tool kit at no extra cost.
Check availability and see prices for Virgin Media's deals here, or go straight to Virgin Media here.
TalkTalk 523a and HG533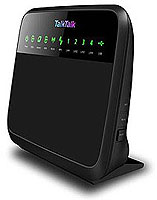 TalkTalk has two different - though similar looking - hubs on offer, the catchy "523a" for non-fibre customers and the even more catchy "HG533" (shown here) for customers opting for fibre.
Both are made by Chinese giant, Huawei, known for knocking out decent products for not much money.
The money saving trait is seen in the 523a which comes with just two Ethernet ports, not a problem for most users but worth consideration by gamers.
TalkTalk is keen to boast that both its routers offer YouView compatibility, which seems sensible, especially as TalkTalk is a major partner in the YouView project and offers the service as part of its TalkTalk Plus TV package.
Perhaps the claim about YouView compatibility is a little disingenuous however. In a similar fashion Sky claim that the Sky Hub allows you access to Sky On Demand services.
Almost any router connected to a YouView box, or Sky+ box on an internet connection fast enough to sustain the service will provide compatibility, so these are not exactly unique features.
The HG533 given to fibre customers has support for full 300Mb wireless n connectivity whilst the 523a supports a theoretical maximum of 150Mb or "n lite".
Check availability and see prices for TalkTalk's deals here, or go straight to TalkTalk here.
So which wireless router/hub is the best?
All the routers here offer some type of auto channel selection in an attempt to improve wireless signals, most offer Gigabit Ethernet on at least one port and all are configured for a very straightforward initial set up.
If you are looking for a sleek hub to slide in next to your HDTV, the Virgin Media Super Hub and BT Home Hub both combine modems and wireless routers in small but perfectly formed boxes which wouldn't look out of place in any fully connected home.