Can I unlock my phone?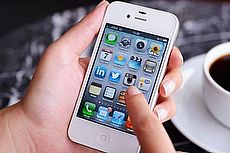 "I'm in a contract but I want to unlock my phone. Am I allowed to? And, if so, how can I do it?"
It's a common misconception that unlocking a mobile phone is illegal or not allowed.
Your network or an unlocking company can easily allow you to use a handset with a different network, freeing you to get a better deal elsewhere, roam free abroad or get a higher price if you're selling.
Unlocking mobiles 101
Let's start by looking at how you can unlock a mobile phone.
Still haven't decided whether it's for you? Check out our FAQ down the page.
Does it need unlocking?
Before going through the rigmarole of getting your phone unlocked, it's worth checking to see whether it even needs unlocking.
Find out by inserting a SIM card from a different network to the one you use.
If the handset's locked, you'll get an error message. The messages vary, but are usually something along the lines of "incompatible SIM" or a request to enter an unlock code.
Make sure you check a SIM from the network you actually need, to ensure it is unlocked.
How to unlock
There are several different ways to unlock your phone and you might be surprised to find how easy and cheap most of them are.
If you're in a contract, your own network is the most logical way to start.
But there are also a variety of do it yourself ways to get a handset unlocked. We look at all of them below.
Unlocking options: through your network
Mobile phone operators will unlock your phone for you, although they may charge you to do it.
Similarly to tethering, the fees depend on the network and whether you're a pay monthly or pay as you go customer.
Here are the costs, provider by provider:
Network
Pay monthly
Pay as you go
How to do it
How long?
Vodafone
Free after 12 months or £15.32
£19.99
Pay monthly: 191 from a Vodafone phone or 08700 700191
PAYG: 191 from a Vodafone phone or 08700 776655
24 hours - two weeks
T-Mobile
£15.32 - available after one month
£15.32 - available after three months
Call 0845 412 5000
Up to 28 days
Orange
£20.42 - available after three months
£20.42 - available after three months
Pay monthly: 150 from an Orange phone or 07973100150
PAYG: 450 from an O2 phone or 07973100450
Up to 14 days
Three
£15.32 plus a Handset Unlock Fee if you've had the phone less than 12 months
£15.32 plus a Handset Unlock Fee if you've had the phone less than 12 months
Call 333 or 08433733333
Unknown
O2
Free as long as you honour your contract
£15
Pay monthly: 202 from an O2 phone or 08702410202
PAYG: 4445 from an O2 phone or 08705678675
Up to 14 days
Minimum contract requirements: In some cases, networks ask those in contract to wait a few months from the start of the contract to unlock.
This is to ensure that you'll last the contract.
Two networks apply them as follows:
Three: 30 days, after you've paid the first bill.
T-mobile: 3 months.
The process: If the network is about to unlock a phone the process works like this.
They will ask for the handset IMEI number, which can be found by typing *#06# into a handset.
They will send out an unlocking code, also known as a DCK or Network Subsidy Code which needs to be entered to unlock.
To unlock an iPhone, once requested, a text message will be sent out and then the handset needs to be connected to iTunes, with an SIM from another network inserted, to complete the procedure.
In the case of some devices, the network will need to take the phone and may even replace it.
Unlocking options: DIY
If the network won't unlock or they're charging too much there are do it yourself options for unlocking.
Bear in mind, though, that these may have an affect on your phone's warranty. See below for more details.
Using unlock codes
There is a rather large collection of free unlock codes, which have been leaked onto the internet.
Old handsets, particularly Nokia, LG, Panasonic or Siemens, are the easiest to unlock this way.
As a rule of thumb, the newer the handset, the more difficult it'll be.
For those that are unable to get a free unlock code, there is the option to buy a code. Although this is risky as some sites are scams, selling fake codes.
On the high street
Perhaps the most obvious choice for anyone wanting to unlock their phone is any of the high street mobile phone unlocking and phone card stands.
These stands are, perhaps, contributing to the feeling that unlocking a mobile is illegal (it's not, see FAQ below).
The majority of phones cost around £5-10 to be unlocked, but newer smartphones can cost more than £50.
Most places can do the job in just 15 minutes, but you might have to hand your phone over for as long as a week.
Turbo SIM
This method doesn't actually unlock your phone, but simply tricks it into thinking it belongs to a different network.
The attachment, known as a Turbo SIM or Smart SIM, is placed between the SIM card and the phone. They are incredibly fiddly and difficult to use, meaning there's always the chance you might cause some damage to your phone.
Unlocking FAQ
What information will I need?
To unlock your phone, you'll usually have to provide:
Your phone number
The make and model of the handset
Your IMEI number, which can be found by typing *#06# into your phone
Does my network have to unlock my phone?
Yes. Under Ofcom regulations, customers have the right to unlock their mobile phone if they have reached the end of a contract or the phone is over a year old.
As we've seen above, most will do it even before that.
However, the networks are not obliged to provide the service free of charge, so be prepared to pay up to £15-£20.
Is unlocking illegal?
No. Unlocking your phone to switch networks is completely legal.
There was an Ofcom review in 2002 that confirmed that unlocking is legal. However, there are a few 'grey areas', which involve using unauthorised methods.
It's also worth mentioning that unblocking - the process of changing the MSISDN - is illegal.
Phones are only blocked, or barred, if they have been reported as lost or stolen: the networks share a database of blacklisted phones.
Will it affect my warranty?
Yes. While unlocking a phone isn't illegal, it will almost definitely invalidate your warranty, especially if it is unlocked by someone other than the network or manufacturer.
Is it worth unlocking my phone?
If you're happy on your current network and have no plans to sell the mobile phone, unlocking could be a waste of money.
For a whole variety of reasons, however, it could be well worth it.
In or out of contract, having an unlocked phone means you could use a local SIM abroad, avoiding enormously costly roaming charges or, in the UK, use a PAYG SIM to get signal while travelling in an area where your network has poor coverage.
If the phone is out of contract, it'll make it easier to get a cheaper deal elsewhere.