Primus broadband & phone review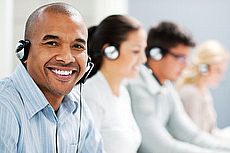 Primus are best known for their cut price home phone deals and they've applied the same principles that made them popular there - simple pricing and solid service - to their broadband.
But are they really all that cheap? And is the broadband reliable enough to make it worthwhile?
Primus deals
Primus have three standard broadband deals, two with their home phone and one without, though line rental is still required from elsewhere, for example from BT.
Package
Price/month
Line rental
Fuel Broadband Unlimited Broadband
£2
for 6 mths,
then £4
£15
Visit Fuel Broadband
As you can see Saver has a monthly download allowance of 20GB while Unlimited offers truly unlimited downloads, without a fair use policy.
Broadband only, as the name implies, comes without line rental from Primus. It's reasonably priced, but is limited to a smaller 10GB usage allowance every month.
Many broadband customers end up overpaying for usage they don't need: as a rule of thumb, if you primarily use your internet for browsing and email and rarely or never stream or download large files 10GB or 20GB should be fine.
However, Primus Saver and Broadband only customers must pay a set fee - at the time of writing it's £2 for every 1GB - every time they go over their limit.
The extra cost of unlimited means that going over occasionally could be cheaper than switching up but it may not be. Check our article on usage limits for more detail.
Primus also offer two fibre broadband deals with unlimited usage.
Package
Price/month
Line rental
Very heavy downloaders should note that Primus Unlimited (formally known as Primus Max) and the fibre deals no longer have a fair use policy (details).
The old policy restricted users downloading more than 100GB a month.
If users exceeded 100GB they would be contacted by Primus and three or more warnings meant that your connection would be slowed during busy times without any further notice to you.
Now, though, Primus confirm that their Unlimited deal has no fair use policy and no traffic management at all.
With all of these broadband deals, a wireless router is included free on sign up and customer service is through a free 0800 number.
A note about Primus line rental
Primus are best known for their very cheap line rental but with broadband their home phone is actually a bit closer to the prices and biggest providers offer. Here's a quick rundown:
Primus have started offering their standalone home phone customers the option to pay for a year's line rental upfront but it's not available for their broadband customers as it is at BT and elsewhere, find more information here.
Overall, when it comes to broadband and not just standalone line rental Primus do what all the other ISPs do: hike up the cost of mandatory line rental in order to lower the cost of their broadband, the price they hope customers will look at.
And who can blame them? All the other kids are doing it.
Poor value?
Does this inflated line rental make Primus deals poor value?
We'd have to say no.
Primus' broadband prices are low enough for the deals to remain good value overall for those on a budget because, as we said before, all the other providers are doing the same thing.
If you're interested in this issue we've looked at it in depth in our broadband and Primus line rental guide - here.
In that article we look at the cheapest Primus line rental and see how it can be paired with standalone broadband deals. Overall, we conclude that there are only limited savings to be had from going the mix and match route.
Providers are now so focused on making all their customers 'dual' contract holders that they discount heavily based on that one feature.
More detail on calls
Note that the Primus line rental included with the deals above does include free evening and weekend calls to UK landlines and new customers can keep their existing landline numbers.
Out of allowance, Primus Saver's call charges also compare favourably to other providers.
Peak time calls to UK landlines and off-peak calls to mobiles are at similar prices to BT, check the Primus site for full details.
All in all
All in all, Primus offer good basic and fibre broadband and calls deals and Primus Saver is currently one of the UK's cheapest deals.